Wage & Overtime Claims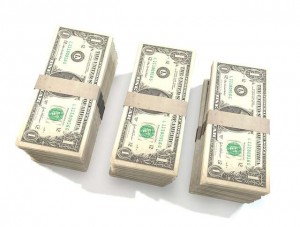 Texas and Federal law protects your rights to receive compensation for the work you perform. Employees may be paid on a salary or hourly basis. Not all employees may be paid on a salaried basis. If you are paid on an hourly basis or should be paid on an hourly basis then you have a right to be paid your hourly rate for each hour worked, receive overtime pay at one and a half times your regular rate of pay and to receive no less than minimum wage (for most employees). Employee claims may fall under both the federal Fair Labor Standards Act and the Texas Payday Law. Your employer may be skimming substantial amounts of money each year out of your pocket for work you performed. Regardless of how much money you make, any money lost from your paycheck can have a big impact on you and your family. This page will help you understand wage and hour laws in Texas, whether you are being paid properly for your work and how wage and overtime attorney Adam Kielich can help protect your rights.
Salaried vs. hourly
The first issue that can affect payment of wages in Texas is whether the employee is hourly or salaried. Hourly employees under FLSA and the Texas Payday Law are paid for each hour of work performed for the employer (the definition of "hour of work" will be discussed later) and may be subject to overtime pay. Salaried employees are paid for performing a job, regardless of the number of hours worked. Whether they work thirty hours or forty hours, the pay is the same. However, not all salaried employees are exempt from overtime provisions. A very small number of employees are salaried but not overtime-exempt, which means even though they are paid the same rate for any and all hours worked under forty hours in a pay period they must still be paid at least minimum wage and must be paid overtime pay for all time worked over forty hours.
Normally when people speak of salaried employees they are referring to exempt, salaried employees who are not eligible for overtime pay. Employees are not exempt just because they are paid a salary or classified "salaried". The FLSA and Texas Payday Law give specific requirements for employees to be overtime exempt. Some jobs are specifically exempt under the law, such as computer professionals, commissioned salespeople, outside salespeople, farmworkers, learned professionals (such as lawyers and doctors) and creative professionals (such as artists and musicians). Others fall under a general classification based on the job duties of the position. These includes employees that are appropriately classified as executive, administrative, or professional employees. These employees must earn at least $2,600 monthly and meet the legal definition of each classification. The Department of Labor, over time, has broadly expanded these classifications to cover most white collar, mid-level and above jobs. It also covers anybody who manages two or more employees. If any employee is appropriately classified as exempt then he or she is not covered by either minimum wage or overtime provisions. The salaried, exempt employee can work as many hours as necessary to complete his or her job duties with no further pay.
How this provision is violated
The exempt provisions of the law are commonly violated in two ways. First, the employee may be misclassified as exempt when the job duties do not meet any criteria in the FLSA or Texas Payday Law to justify the exempt status. In that case, the employee may be entitled to back pay for lost overtime pay and other compensation. Salaried, exempt employees must spend at least half of their time performing exempt duties. If the exempt employee is performing the same duties as non-exempt employees more than half the time then the employee is no longer exempt.
The second way the exempt provisions are commonly violated is by appropriately classifying a salaried employee as exempt but treating him or her like an hourly employee. If an employee is exempt under the three main classifications (professional, administrative, or executive) then the employee must be paid on a salary and not on an hourly basis. Although salaried employees can be generally tied to a work schedule (such as regular work days and hours of work) the employee cannot be docked pay for showing up late or taking partial day absences with the exception of full day deductions for (most) full day absences. If the employer is picking over the employee's work hours as it would to an hourly employee then the salaried employee may not be exempt.
Work hours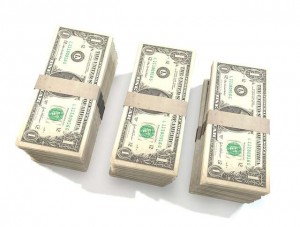 The next issue to address for both hourly pay issues and overtime pay is what hours are worked during the work week. Employers try to short change employees by not paying for time they consider work that the law considers work time. Employers also try to make employees work off the clock to avoid paying wages for all work performed. The following list includes work time that must be paid and counted towards hours worked in the work week: