How long to get an uncontested divorce in Fort Worth, Texas without a divorce attorney?
Uncontested divorce, also known as agreed divorce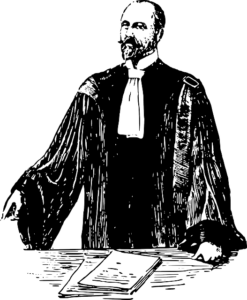 , is a divorce in which the spouses have agreed to the property and custody issues. As a divorce attorney I help a lot of people with uncontested divorces in both Fort Worth and Dallas. A lot of people deal with their uncontested divorce without a divorce attorney and take their chances in court.
The frustration for these folks comes at the final stage of an agreed divorce, known as a prove up, in which they propose the divorce decree to the judge and he or she hears testimony in support of the decree. If the judicial process has not been followed correctly this is where the unfortunate divorcee finds out. If the divorce decree is improperly drafted or the testimony is deficient this is where they get stuck. The judge can't do it for them. Most people come out of it okay when they get up there. The issue now is how quickly you can schedule a prove up hearing in Fort Worth.
How long does it take to get a prove up hearing in Fort Worth, Texas without a divorce lawyer?
Recently I have been receiving a lot of calls about uncontested divorces in Fort Worth at the Tarrant County Family Law Center. It's the same call every time. The court coordinator is setting their date to come down to the courthouse for their prove up hearing is six months away. Six more months of marriage. That can be a real problem if you are waiting on child support payments to begin.
This is a new trend in the Fort Worth family courts. Normally people were getting dates a few weeks out. I am not sure exactly what is driving this new policy. I suspect it is simply a numbers problem of too many pro se uncontested divorces at once. The Supreme Court of Texas issued free uncontested divorce forms in 2013 and I suspect this is just a growth from those forms. If that is true then this is a problem likely here to stay.
Can a divorce attorney do anything different in Fort Worth?
Yes. Divorce attorneys in Fort Worth do not have to schedule prove up hearings (at least not yet). We can go down almost any day after the sixty day waiting period has ended for a prove up hearing. The folks calling my Bedford law firm about this tell me the court coordinators tell them this too. A pessimist could reasonably conclude that the purpose for this six month delay is to drive business to Fort Worth divorce attorneys. I understand that feeling but that's not the case.
The reason this is true is simply a time issue. The divorce judges in Fort Worth perform prove up hearings for a limited amount of time most mornings. They can only fit so many in before they call their 9:00 or 9:30 dockets and start hearing other matters. During the prove up period in the morning other uncontested proceedings share the time. So there may be a lot to do in a little time.
If a Fort Worth divorce attorney is involved in the uncontested divorce then the judge presumes the attorney is competent and has accurately drafted the decree. Our prove ups are generally quick and easy. The judges more carefully review pro se divorce decrees so they take a little longer. This is a good thing. Some errors in divorce decrees are uncurable after a period of time and fixing any kind of error can be an expensive hassle.