Texas employment lawyers on Personal Injury Settlement Mills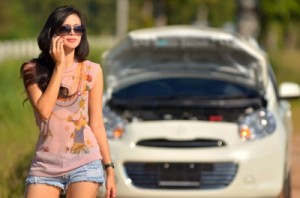 Some large personal injury firms that handle a large number of cases into quick settlements are referred to as "personal injury settlement mills". These personal injury firms spend an enormous amount of money advertising on TV, billboards, radio and the internet. These firms play the numbers, bringing in large numbers of clients and using their volume of clients to drive settlements. These firms handle roughly 90% of all personal injury cases in the country. Before you choose a personal injury attorney you should consider the information available in this post.
How personal injury settlement mills operate
When people think about hiring a personal injury lawyer they expect, quite naturally, that their personal injury attorney will assess their claim, determine a unique course of action that will best represent their claim and try to obtain fair value for the client's injury whether that is through settlement or litigation.
Standford law professor Nora Engstrom conducted an extensive study of the personal injury law firms she dubbed "settlement mills". Professor Engstrom's study found that these firms do not represent clients individually. Instead, these personal injury firms use the volume of clients to push settlements with the insurance companies. If her analysis had concluded that these firms swiftly result in settlements then we would probably say that's positive. However, Professor Engstrom's analysis did not end there. She found that the firms push settlement to settle rather than reach fair value for their clients.
Her analysis found that most cases were resolved by a formula, rather than the particular strengths or weaknesses of the case, and that produces disappointing results. Cases most probable to result in large verdicts were settled at a deep discount. Most cases end up settling at a discount well below what jury verdicts suggest is fair value on the claims.
In fact, her analysis suggests the stronger the case, the less value the client actually received. The only cases that tended to benefit from this churn-and-burn and lawsuit-by-numbers process were clients with small claims and a low probability of success at trial because both sides (the insurance company and the personal injury firm) benefit from settling all of their claims. It's easier for them that way. To settle small cases, a larger number of clients with strong cases give up more than those clients with weak cases gain. It's mostly just a win for the lawyers and the insurers.
For more information you can read another personal injury attorney's blog post about the study or read the full law review article.
What you should consider in a personal injury lawyer
If you have a personal injury claim you should consider what you are looking to accomplish when hiring a lawyer. If you just want medical bills paid then a a "settlement mill" might be a good option. However, I find most people look for fair value on their claims; even if it means taking a little longer or putting up more of a fight. Your claims may be worth much more than a generic formula designed to grab a quick settlement may offer. If you need to speak with a lawyer, contact my office.
Photo courtesy of freedigitalphotos.net
Adam Kielich is a Texas employment attorney, divorce lawyer and principal attorney at The Kielich Law Firm in Bedford, Texas. The Kielich Law Firm represents clients in employment law and family law matters across the Dallas and Fort Worth area. Attorney Adam Kielich helps clients with employment discrimination, wrongful termination, overtime pay, FMLA, contested and uncontested divorce, modifications, QDROs and more.
Looking for help in the Dallas and Fort Worth, Texas area? Contact The Kielich Law Firm