What if my employer violates FMLA? Dallas FMLA lawyer explains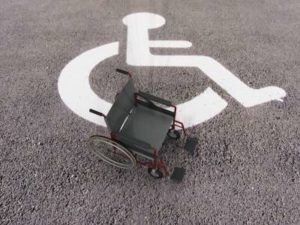 The Family and Medical Leave Act (FMLA) protects the rights of employees, who work at employers with fifty or more employees, to job protection for unpaid leave up to twelve weeks in a twelve month period for the birth and care of a newborn, adoption of a child, to care for the employee's spouse, the employee's children and parent, who has a serious condition, the employee's own health when a serious medical condition impairs the employee's ability to perform the essential functions of the job and a couple very specific situations involving service in the military.
FMLA leave almost always requires advance notice to your employer and it can assess whether it will grant FMLA leave. The rules around FMLA are more complex than many other employee protection laws. There are medical issues involved and clear rules do not always exist. If you believe you have a claim under FMLA then you should speak with Texas FMLA lawyers right away.
FMLA lawyer in Dallas and Fort Worth, Texas
Your employer cannot interfere with the exercise of your FMLA rights. This means your employer cannot unlawfully deny you FMLA leave or interfere with your leave. Your employer also cannot retaliate against you for requesting FMLA leave or after the employer has granted you FMLA leave.
If your employer violates FMLA by interfering with your protected rights you do have remedies available. The FMLA protects your job as well as the right to leave time in the situations listed above. Often you can go back in your job if your employer wrongfully terminates you for requesting FMLA leave or otherwise retaliating against you for receiving leave. The same is true if your employer retaliates against you without termination, such as taking away certain job assignments or demoting you. You may also recover lost wages if terminated or demoted to a lower paid position. If your employer denied you leave when you should receive it there are also remedies to enforce compliance with FMLA.
Employment lawyers in Fort Worth, Texas and Dallas, Texas for FMLA
Employment lawyers represent clients in FMLA and other employment law claims in Texas. FMLA claims can be complex claims due to the large number of regulations surrounding the statute. Employees who believe they have FMLA claims should contact employment lawyers as soon as they think they have a problem. It may be possible to work with your employer to prevent a situation from escalating at work.