What is the Fair Labor Standards Act?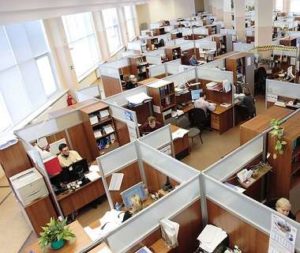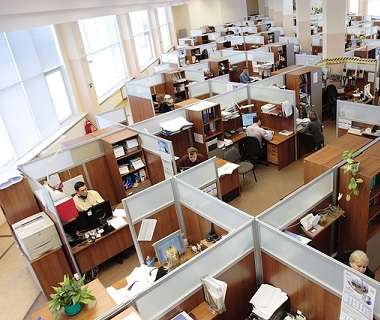 The FLSA is a federal law that establishes minimum wage rights for employees. FLSA may be supplemented by state law but the federal protects cannot be reduced by state law. Texas has enacted the Texas Payday Law, which supplements FLSA in a minor number of ways. FLSA protects the right to minimum wage for most employees, overtime pay, equal pay between men and women and limits child labor. FLSA is an important law to protect the payment of wages for employees.
Texas beliefs about the FLSA are not always correct
There are many inaccurate beliefs about what FLSA requires. I frequently receive phone calls and emails to my Bedford law firm from employees in the Dallas and Fort Worth area looking for an employment attorney to explain their employment rights. Often employees believe they have employment law rights that do not exist under the FLSA or Texas law. For example, FLSA (and Texas law) does not require employers to offer paid or unpaid breaks unless the breaks are necessary for a medical condition. (Such as nursing or a reasonable accommodation under the Americans with Disabilities Act.) Employers do not have to offer a lunch, no matter how many hours you work.
They do not have to offer you health insurance, pensions, 401ks, holiday pay, vacation or sick time or a forty hour workweek. Many of these benefits that employees treat as required exist because employers offer them as benefits to attract employees. Of course, employment contracts and collective bargaining agreements may require them.
Minimum wage rules under the Fair Labor Standards Act (FLSA)
The two most important issues for most employees are the minimum wage and overtime pay requirements. Although many workers are paid above minimum wage, the minimum wage laws set various standards that many affect workers who make slightly above it. Additionally, overtime pay affects many workers, even some who are incorrectly classified as salaried or exempt. These rules are extremely important as Texas overtime pay attorneys to help employees in Texas receive pay for their work. Minimum wage lawyers in Fort Worth and Dallas, Texas help clients recover the wages due for work performed.
The minimum wage is the least amount that the typical worker can receive for work. Congress sets minimum wage by amending the FLSA to increase the amount. Most employees may not receive less than minimum wage for each hour of work performed. There are some exceptions for tipped employees, full time students (of any age), workers under age 20 (in their first 90 days of employment), student-learners and workers with disabilities. The minimum wage applies to hours worked during the workweek up to forty hours, before overtime pay kicks in.
The problem is that although many workers receive pay above minimum wage, some employers inappropriately violate the minimum wage requirement by reducing pay below the minimum. Some employers charge employees for various work-related expenses, such as required uniforms or if they are responsible for a cash or merchandise shortage. These expenses are permissible but the employer may not reduce pay below the minimum wage to compensate for these expenses. That means a worker making minimum wage cannot suffer charges for required uniforms.
Tipped employees, FLSA and Dallas-Fort Worth, Texas
Additionally, many problems arise when tipped employees are forced to tip into an invalid tip pool or do not make enough tips to cover minimum wage (or overtime pay when applicable). When minimum wage must be paid it is the absolute minimum (there are special rules to calculate how tips are included in minimum wage). Similarly, employers may require employees to do work off the clock before/after work or during an unpaid break or lunch. Employees must receive pay for all work performed for the employer. Requiring work off the clock can reduce pay below minimum wage and create an FLSA violation.
Overtime rules and the Fair Labor Standards Act
Perhaps a larger, but less noticeable, problem is the rampant violation of overtime pay. Under FLSA employees must receive overtime pay for hours over forty hours at 1.5 times regular pay rate. Employers may not reduce the rate of pay for hours over forty to reduce overtime pay. However, not all employees must receive overtime pay. Some employees are overtime exempt. Normally people think that salaried employees are exempt and hourly are not.
While normally this is true, actually you could be hourly and exempt or salaried but not exempt. The problem is that some employees believe just because an employee is salaried they are automatically exempt. This is definitely not true. Some categories of workers, such as agricultural workers, movie theater employees, outside salesmen, computer scientists, railroad workers and many truck drivers are exempt from overtime under the FLSA. For all others, to be exempt you must receive at least $455 per week, perform exempt job duties and, in most cases, receive salaried pay. Overtime pay lawyers in Fort Worth and Dallas, Texas help clients recover for unpaid overtime pay under the FLSA.
FLSA salary tests for minimum wage and overtime exemptions in Texas
The most significant test of whether an employee that may be non-exempt is exempt is the duties test. Under FLSA, three categories of workers receive exemption based upon the duties involved. The FLSA salary test is not a clear test. Courts look at the facts involved and case law to render a decision on the test. This creates opportunities for employment attorneys on both sides to argue facts favorable to their position.
First is "executive" which includes employees in management capacities. The supervisor must supervise two or more people, manage as the primary duty of the position and have genuine input into the job status of other employees (such as hiring or firing).
Second is "professional" which includes lawyers, doctors, dentists, teachers, architects, clergy, non-LPN registered nurses, accountants, engineers, actuaries, scientists, pharmacists and other professionals with advanced knowledge. If the job is primarily intellectual, requires advanced education and involves exercise of discretion and judgment, the exception applies.
Third is the "administrative" job exemption. This includes workers who perform office work, directly related to management or general business operations and exercises independent judgment and discretion about matters of significance. This exemption applies to workers who provide support to key functions of the business. It does not mean that all office employees who do important work are exempt. Rather, the employees must have independent discretion on high-level decision making.  That is generally beyond the work of most white collar, non-managerial employees. However, this is often abused by businesses by labeling people salaried.
Schedule a consultation with a Fort Worth and Dallas, Texas employment attorney
If you believe your employer violated your FLSA rights you should speak with a Fort Worth or Dallas, Texas employment attorney. Employment lawyers help clients recover unpaid wages and overtime pay under the FLSA in Texas. You did the work, you are due the pay. Under the FLSA you are entitled to recover unpaid wages and overtime pay along with attorney's fees and potentially liquidated damges. Because you can recover your attorney's fees there is little reason not to hire an employment law attorney to represent you in an unpaid wage or overtime pay claim. Employers often hire their own employment lawyers who understand the defenses to an FLSA claim. Don't let them have an advantage of legal help without having a lawyer on your side.